The Alumni Association Board of Directors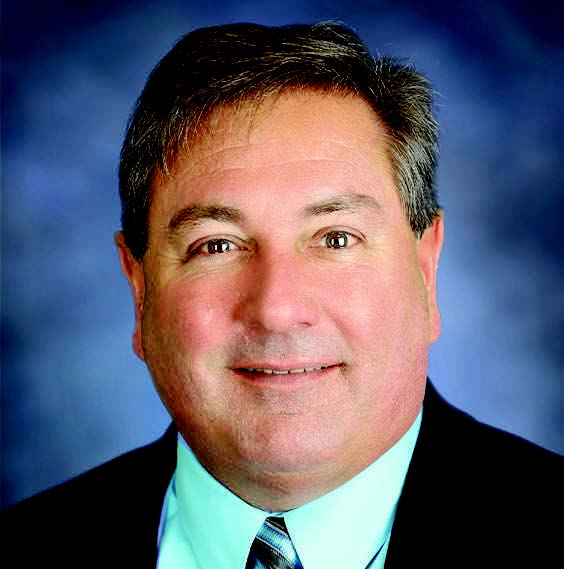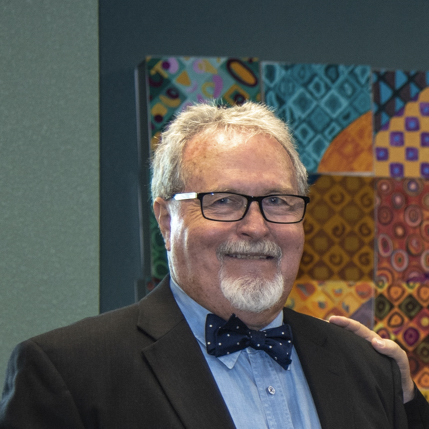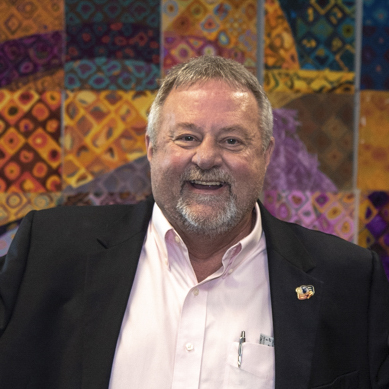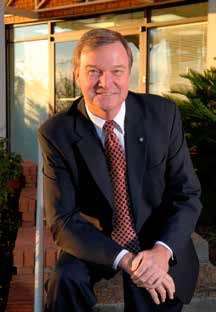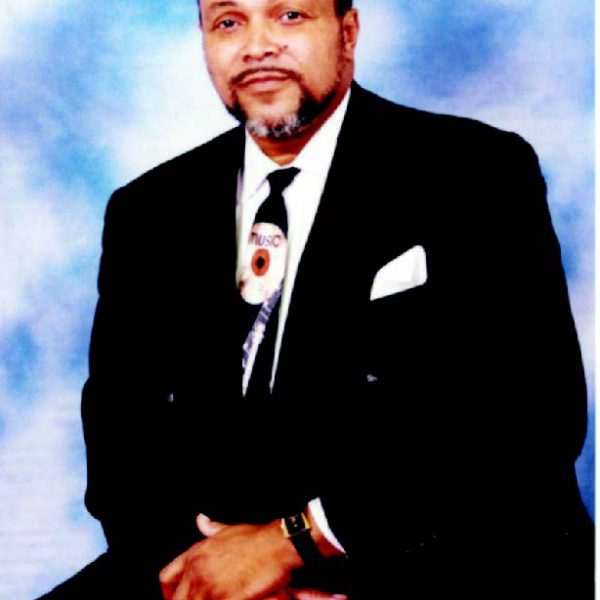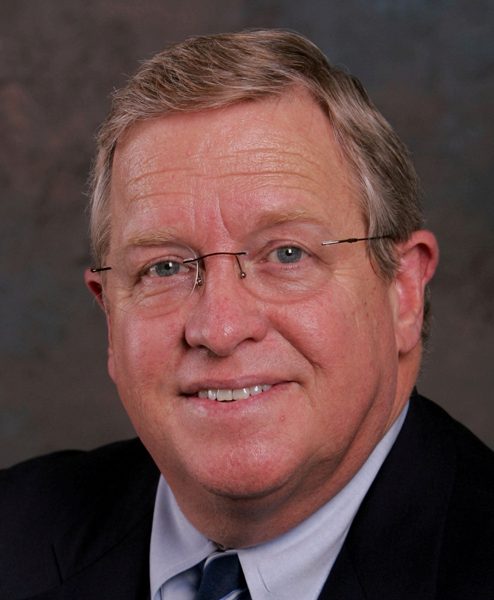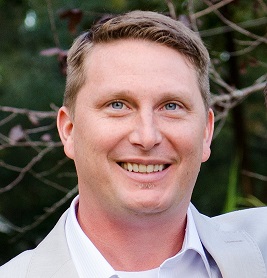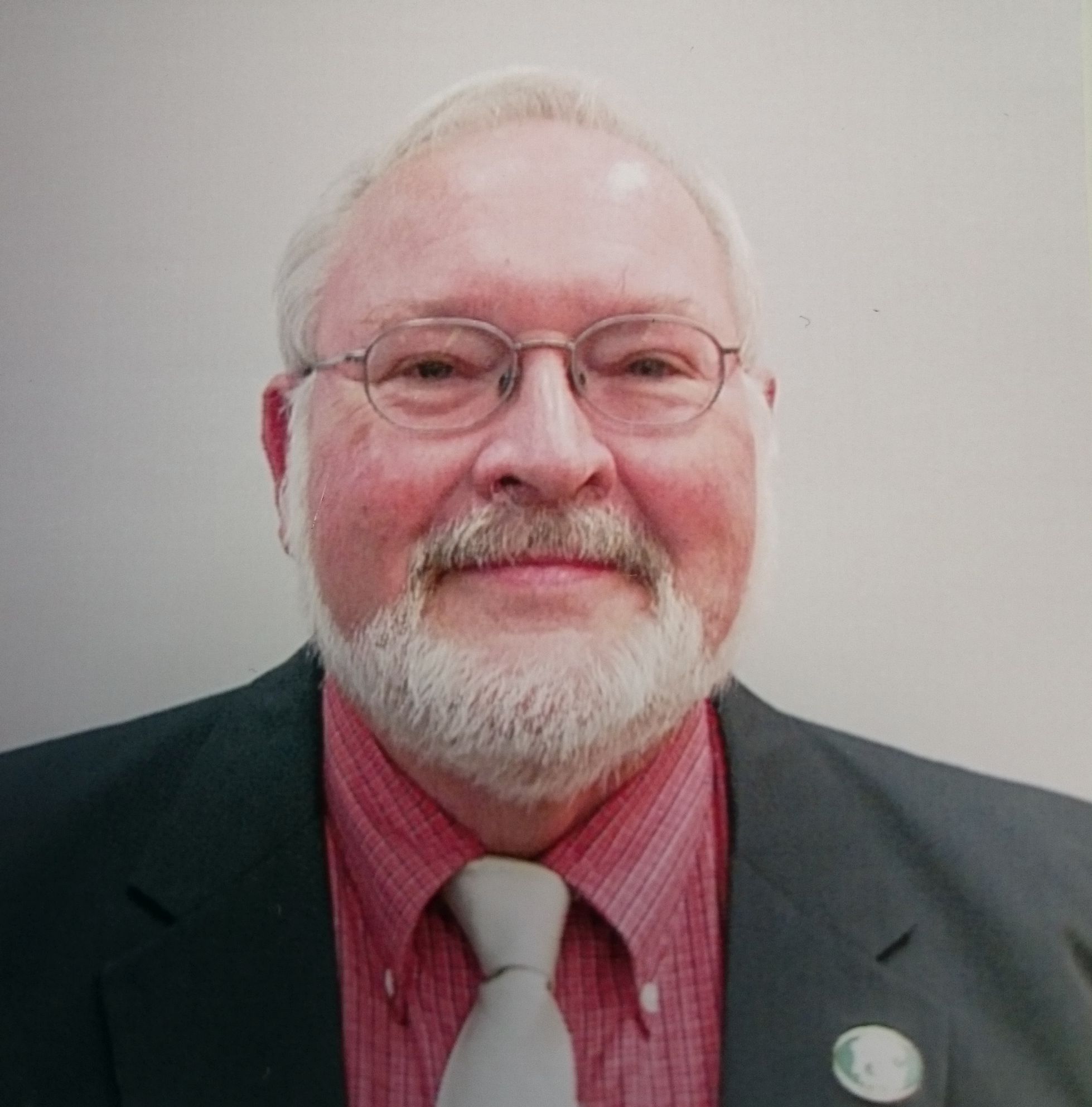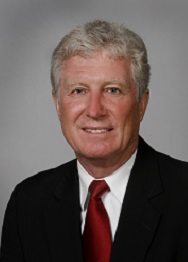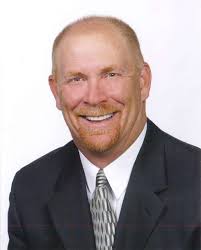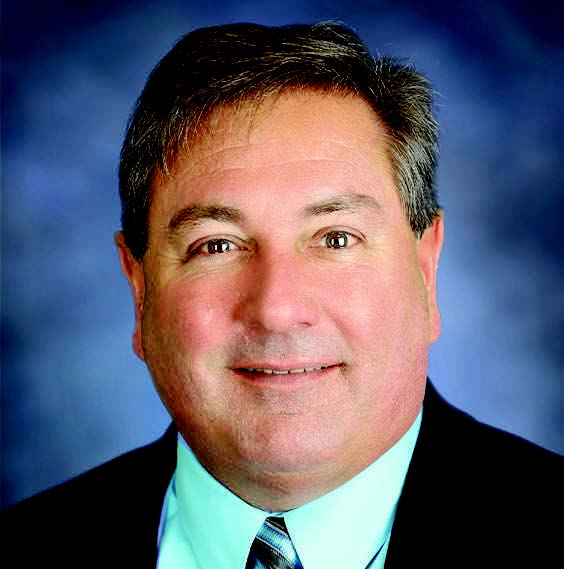 Lane Harper
President of Alumni Association Board of Directors
Lane Harper attended Pensacola Junior College from 1980-1982, then attended the University of West Florida and graduated in 1984 with a Bachelor of Science in Marketing.He is currently the Vice President and an owner of Gulf Coast Office Products.Lane lives in Gulf Breeze with his wife, Jill Harper. They have two sons, Stefan, a student at Florida State University, and Brandon, a student at University of Florida.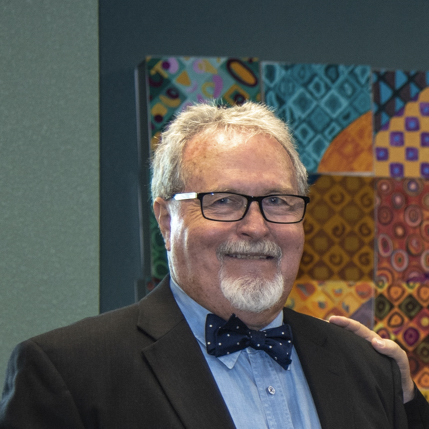 Mike Thomas
Vice President of Alumni Association Board of Directors
Business Owner & Operator Pensacola, FLWhen Mike Thomas was a student at PSC (1971-73), fraternities and sororities were vital to the social fiber of the college. As a member of the Delta Kappa Alpha fraternity, Thomas remembers some friendly competition among the Greeks and great loyalty among the members.Greek life has disappeared from PSC, but Thomas and the DKA Brothers have maintained a connection through regular social events that would be enviable to any organization.Now, as a member of the PSC Alumni Association Board, Thomas is working to build that connection among all PSC alumni. "The PSC Alumni Association is about honoring memories created during college days and creating new memories as PSC alumni reconnect," Thomas said.Thomas helped orchestrate the alumni association's first fundraiser, a very successful Continental Pheasant Hunt. Through ownership of Milton Tastee Freez, Grover T's BBQ, and Black Water Olive Grove, Thomas has gained a sharp eye for business and numerous contacts that greatly benefit the alumni association.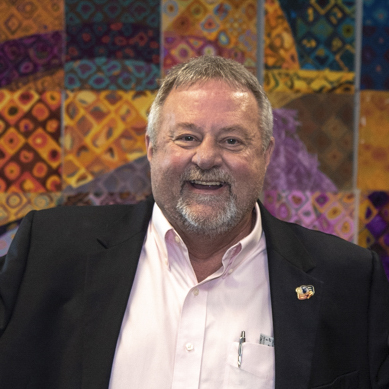 Gerald W. Adcox
Secretary/Treasurer of Alumni Association Board of Directors
President, Adcox ImportsMr. Adcox is a seasoned financial executive with thirty years of M&A experience. He started his career as a bank auditor for the largest bank holding company in Florida, and became an auditor and account manager for Walter E. Heller in New Orleans specializing in leveraged buyouts and financing for emerging companies. He was the youngest officer at 25 years of age for this $4 billion finance company.Mr. Adcox returned to Pensacola in 1991 where he now owns and operates a successful luxury car dealership. He holds licenses in mortgage brokering, real estate, and is a Certified Collector Car Appraiser. He is a PJC alumnus. He graduated from the University of West Florida with degrees in Accounting and Finance, and received the very first Distinguished Business Alumnus Award from UWF.His extensive charitable service includes President of the Ronald McDonald House, Chairman of the Cattle Barons' Ball for the American Cancer Society, Sacred Heart Hospital Foundation Board Member, Chairman of the Development Board Sacred Heart Foundation, Vice-Chair of Escambia County Value Adjustment Board, and numerous other civic organizations. He has served as an expert witness and consultant in numerous bankruptcy cases throughout the United States. Mr. Adcox currently serves as a past chairman of Pensacola Habitat for Humanity, which is one of the largest and most successful in the United States. Mr. Adcox also currently serves on the board of the public TV station, WSRE. He is a member of Five Flags Rotary, and continues to serve on the Escambia County Florida Value Adjustment Board as Vice Chairman. In 2015, Mr. Adcox received the prestigious Order of the Cornette award for dedication to Sacred Heart Health System in Pensacola, given on the 100th anniversary of the Hospital.
W. A. "Buck" Lee
Executive Director Santa Rosa Island Authority
W. A. "Buck" Lee, a native of Pensacola, was selected as Executive Director of the Santa Rosa Island Authority in April 2005. As Executive Director of the Santa Rosa Island Authority, Mr. Lee is responsible for implementing the plans and programs established by direction of the Santa Rosa Island Authority board and administering the daily support operations of the Santa Rosa Island Authority. Mr. Lee oversees a staff of 35 permanent employees and approximately 40 seasonal employees during the busy spring and summer months on Pensacola Beach.Mr. Lee is the former owner of Jack Lee Buick as well as the former president of Buck Lee Governmental Consulting, Inc. In addition to his extensive business experience, Mr. Lee also gained governmental experience as a former county commissioner, having served in both Escambia and Santa Rosa Counties. Mr. Lee is active in various civic and community organizations. He was awarded the 2011 Communicator of the Year award by the Florida Public Relations Association and also was recently nominated for inclusion in the 2013 The Christian Who's Who.The Island Authority has five departments that carry out various functions of the Authority to ensure that it operates efficiently and professionally to carry out the duties of the Authority as empowered by Chapter 24500 that created the Authority.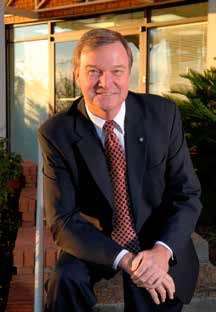 Ted Kirchharr
Immediate Past President
Vice President and Chief Operating Officer Landrum Professional Employer Services Landrum ConsultingAs Vice President and Chief Operating Officer of Landrum Professional Employer Services and Landrum Consulting, Ted is responsible for Landrum's strategic planning, benefits administration, sales and marketing. He has helped hundreds of organizations pursue strategic planning, institute quality management, hone organizational development, instill leadership training and improve employee engagement. Landrum provides outsourced human resources and employer services for over 11,000 employees in 38 states.Ted has served the community and the state as past president of the Florida Sterling Council, a member of the Advisory Board of the University Of West Florida College Of Business, past president of Autism Pensacola, past president of the Better Business Bureau of Northwest Florida and senior warden of Holy Trinity Episcopal Church. In addition, Ted currently serves on the boards of the United Way of Escambia County and Every Child a Reader in Escambia. Ted serves as the District Governor for Rotary District 6940 for the 2013-14 Rotary year. He has authored or co-authored a number of professional publications and edited and contributed to the eBook Employee Development: Big Company Results on a Small Business Budget; currently listed as a Human Resources and Personnel Management Kindle bestseller. His latest book, The Busy Business Owner's Guide to Health Care Reform: What You Need to Know, was released in December 2012 on Amazon.com.Ted has three daughters, Colleen (a Florida Gator nurse), Emily (a Florida State Seminole) and Claire (an Agnes Scott Scottie). Ted has run one marathon and a number of half marathons and trains first time half marathoners.
Steve Rhodes
Lead Economic Development Project Manager
Lead Economic Development Project Manager
Norris F. McMahon
President at BancorpSouth
President at BancorpSouth
Martha Caughey
Project Manager, Automated Transcripts, Office of Management Systems, Pensacola Campus
Marie Young
County Commissioner, Retired Escambia County District 3, Pensacola, FL
County Commissioner, Retired Escambia County District 3, Pensacola, FLMarie Young joins the Alumni Association Board of Directors after a long career of serving the Pensacola community. Ms. Young spent 15 years in public office, first as a Pensacola City Council member, then as a County Commissioner (District 3, Escambia County). Prior to holding in public office, Ms. Young held multiple positions in the Escambia County School District, including school principal. In 2012 the Wedgewood Community Center was named in honor, combining her dedication to serve youth as well as the greater community.Ms.Young is a Pensacola native and graduate of Booker T. Washington Junior College and Pensacola Junior College, as well as Florida A&M University and Atlanta University.
Lisa York
Attorney at Law
Cherry Fitch
Realtor with Levin Rinke Realty & Mayor of Gulf Breeze
During her entire professional life, Cherry M. Fitch has dedicated her talent and energy to the enrichment and growth of her hometown, Gulf Breeze, Florida. Through her career, volunteer work and organizational memberships, Fitch has built a legacy of public service and advocacy for education.Following her father's advice to begin her education at PSC — ranked as the No. 1 community college in the country at that time — Fitch enrolled in her local community college. At PSC, Fitch found a supportive and inspiring environment that bolstered her confidence and solidified her commitment to the pursuit of higher education.After receiving a master's in education, Fitch embarked on a career path that led her to serve as a high school teacher, guidance counselor, principal, realtor, city councilwoman, and ultimately mayor of Gulf Breeze.The accolades and awards she has garnered at each level of her career are a testament to Fitch's leadership, integrity and ability to inspire others. Upon retirement from Gulf Breeze High School, Fitch's passion for higher education inspired the local community to create a scholarship in her honor, thereby continuing her legacy in perpetuity.For Fitch, retirement meant the beginning of a second career in real estate which has enabled her to continue the pursuit of hometown growth and enrichment. By keeping in touch with new community members — often young professionals with growing families — Fitch's real estate career positions her to guide the next generation of Gulf Breeze residents to the many community resources available.As a champion of her community, Fitch's lifetime of service to her beloved hometown has ensured its future as a strong and viable city and a desired destination for families and business.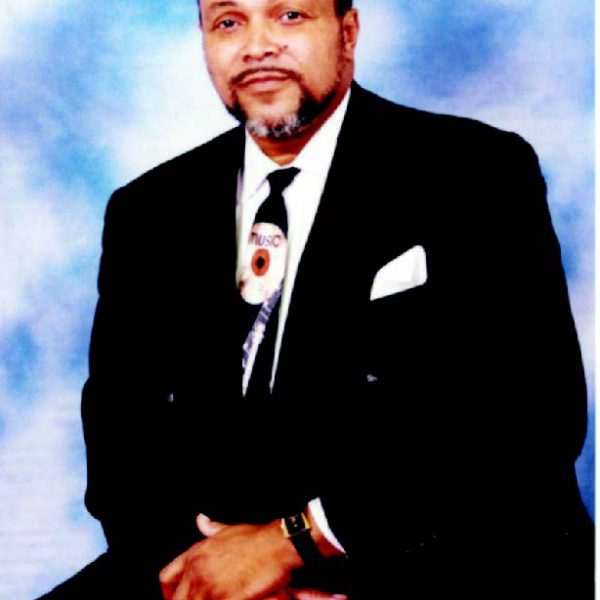 Joseph Herring
Musician, Composer, Arranger and Producer with United Artists Records
Musician, Composer, Arranger and Producer with United Artists RecordsJoseph Herring grew up in Pensacola, but spent much of his professional life traveling the world as a musician, composer, arranger and producer with United Artists Records.His musical roots began with classical training as a child. When he was in the 11th grade at Booker T. Washington High School, he completed the arrangement of a musical piece for the school's 100-piece marching band. After finishing his studies at the City University of New York, he performed with a range of artists from John Coltrane to Najee.Since "retiring" to Pensacola, Herring has continued his music career and his work with the world-famous Harlem Gospel Choir. He also serves as the finance director and administrator of the Gulf Coast Veterans Advocacy Council, along with managing several other local non-profit groups. Herring said he always had a passion for PSC and taught classes in brass and jazz at the college in the 70s. Now he invests time and effort in the PSC Alumni Association because he sees its importance to his hometown.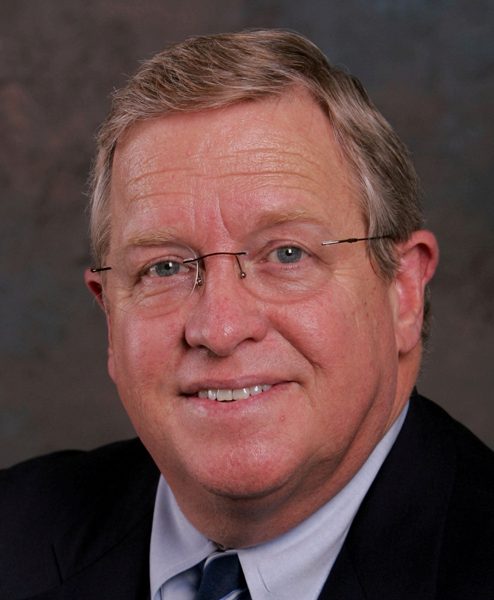 Jerry L. Maygarden
M.A. Honorary Past President
The Honorable JERRY LOUIS MAYGARDEN, M.A., is a business leader with a long and distinguished career in public service. His professional life includes leadership roles in state and local government, hospital administration, and private philanthropy.Jerry is a former city councilman and mayor of Pensacola who also served as a state legislator and majority leader in the Florida House of Representatives. For many years, he served as president of the Baptist Health Care Foundation, and he was a senior administrator and chief development officer for the Baptist medical system. Jerry was recently selected to serve as president and chief executive officer of the Pensacola Area Chamber of Commerce.Jerry holds undergraduate and graduate degrees from Pensacola State College and the University of West Florida. He also completed professional development programs in public policy and administration conducted by the Kennedy School of Government at Harvard University, and the Candler School of Theology at Emory University.Jerry is a life-long parishioner and servant-leader in the United Methodist Church. He is a member of the United States Mobile Riverine Forces and a decorated veteran of the Vietnam War. He is a founder of Ronald McDonald House Charities of Northwest Florida, a Paul Harris Fellow in Rotary International, a 33° Scottish Rite Mason, and a trustee and chairman of the University of West Florida Historic Trust.Jerry and his wife, the former Rhonda Fosha, have two children: Louis "Trip" Maygarden (Adrienne) and Morgan Maygarden Gleason (Tim). They also enjoy the company of their granddaughters—Emma Grace and Addie Mae Gleason. The Maygardens reside in the Historic District of downtown Pensacola.
Erin Vargas Vila
Hobbs Middle School teacher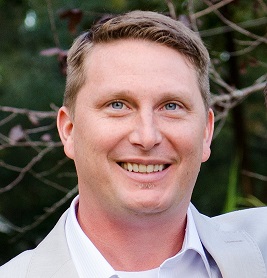 Eric Irwin
Furniture Logistics Furniture Warehouse and Installation Manager Gulf Coast Office Products
Graduated from Pensacola State, May of 2013, Cum LaudeMember of : Phi Theta Kappa, Honors SocietySigma Beta Delta, BusinessFurniture Logistics Furniture Warehouse and Installation Manager Gulf Coast Office Products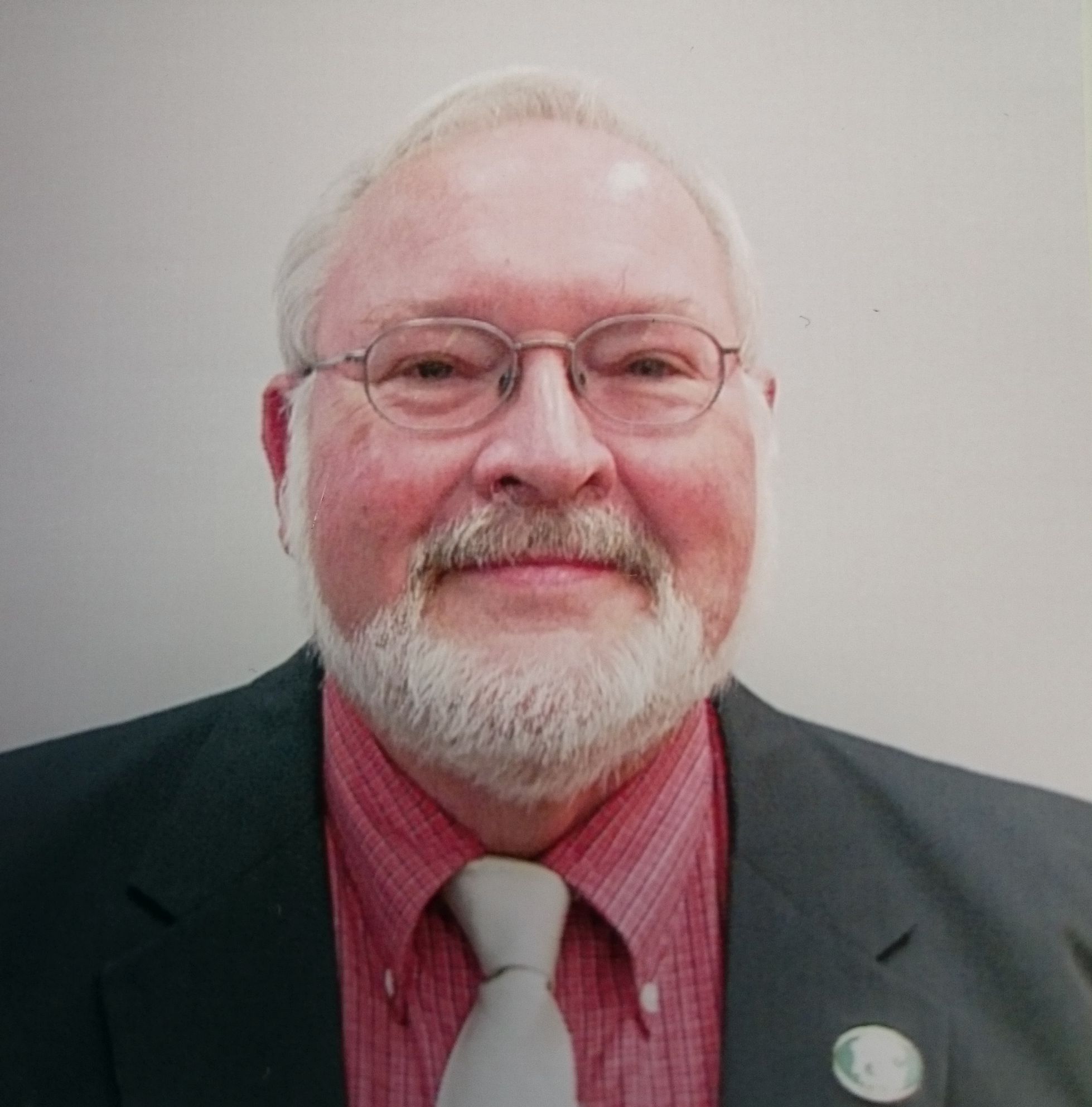 David T. Sutton
Director, Behavioral Services and Operations, Patients Medical School
David attended Pensacola Junior College, Political Science (Pre-Law) and transferred to the University of West Florida and completed that degree.Following UWF, he moved away and was involved in recreational real estate and radio syndication.  After a number of years, he returned to Pensacola and UWF's graduate program in Organizational/Industrial Psychology.In 1980, he began as an adjunct instructor in Psychology at PJC.  In 1982, he added a half-time position as an academic advisor/recruiter to cover NAS Pensacola, Corry Station and Saufley Field.  In 1985 he became the full-time Military Liaison and began the groundwork for what became the college's NAS Center.  As Director Military Programs David initiated classes onboard NAS Pensacola, Corry Station, Navy Hospital, Saufley Field (including the federal prison) and NAS Whiting Field. In this office, he created and implemented programs that allowed sailors to take classes despite their unpredictable lives and schedules.David became Coordinator of Veteran Services and retired from the now Pensacola State College in October 2011.David is co-founder and Director of Behavioral Services and Operations of the Peoples Medical School.  This organization is committed to patients being better informed about health care and strong patient advocacy.Professional memberships are the Association for Psychological Science, Southeastern Psychological Association, and Florida Advisory Council on Military Education.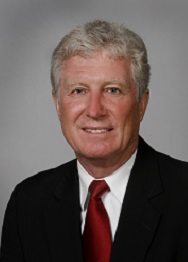 David Collins
Owner and Operator David Collins Schools, LLC
David Collins is considered one of the most dynamic and knowledgeable speakers on the subject of real estate in Florida. He has been a real estate broker and real estate school instructor since 1980. In 1997, Florida Governor Lawton Chiles appointed David to the Florida Real Estate Commission Education and Research Foundation for which he served four years and was Chairman in his final year of service. He is a member of the Florida REALTORS Instructor Academy and is and the Real Estate Educators Association. In addition, Mr. Collins was recently appointed to the City of Pensacola Planning Board. David owns and operates Real Estate CareerQuest and Florida Real Estate Trainers, licensed real estate schools. In addition, he is the author of Florida Real Estate Guide, a pre-license text book for sales associates and Florida Real Estate Broker, a pre-license text book for brokers. Both texts have been approved by the Florida Real Estate Commission for licensing requirements. In addition, David has written numerous other real estate books and articles that are available on-line as well. David has practiced real estate since 1978 and brings hands-on experience that others can only imagine. He has worked in residential and commercial-investment sales as well as participated in the development of subdivisions, shopping centers and medical communities. Mr. Collins was recently appointed to the City of Pensacola's Planning Board.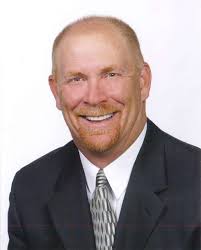 Chris Jones
Escambia County Property Appraiser
Chris Jones, a native of Escambia County and graduate of Tate High School (1976), received his Associate's degree from Pensacola Junior College in 1978 and Bachelor's degree from Florida State University in 1983. He and his wife Angie (Cauley) Jones have been married for 29 years. Their three children (Shauna, John, and Corey) are all alumni of Pensacola State College.Chris is a Certified Florida Appraiser and Licensed Realtor as well as the recipient of the 2012 Ethics in Business Award. He is an active member of the Pensacola Five Flags Rotary Club and is involved with many local and international charities such as United Way, United Cerebral Palsy, and Junior Achievement. Chris also offers his time and experience to the community by serving on the Board of the Pensacola Interstate Fair and working with the Pensacola Recreational Fisherman's Association Kid's Clinic. He is currently serving on the ARC Board of Directors as a member of the Executive Committee.
Denis McKinnon, Sr.
Retired U.S. Marine Aviator, Retired from Wells Fargo, Community Advocate & volunteer
An inspiration to all, decorated war hero and decisive community leader Denis McKinnon Sr., is known as a supportive mentor, loyal friend, and dedicated family man, and of course, a Pensacola State College Pirate.After a bright start at PSC, McKinnon entered the U.S. Marine Corps Aviation Program in 1961, quickly earning the Naval Aviator Designation. McKinnon's military career was replete with achievement and success. He served two tours in Vietnam, earning over 30 personal combat decorations during his 20 years as a naval aviator, including a Purple Heart and a Meritorious Service Medal, and was honored with a selection as aide to President Gerald Ford during the Michigan politician's appointment as the House of Representatives minority leader.In parallel with his many military achievements, McKinnon pushed himself to continually pursue higher education. His studies at PSC enabled him to experience success. He earned a bachelor's degree from the University of Southern Mississippi, followed by a Master of Business Administration from the University of West Florida, and finally postgraduate studies at Nova Southeastern University.Even though he traveled the world, McKinnon never forgot his roots. In 1981, after retiring from his distinguished military career, he returned to Pensacola. McKinnon immediately began establishing himself as a community leader, serving as president of First State Bank Shares and First State Bank and its subsequent transition to Wells Fargo. He was recognized as the Kiwanis Pensacola Business Leader of the Year, and was the recipient of two PACE Awards — 1989 Business Leader of the Year and 2004 Spirit of Pensacola. He served as the president of the Sacred Heart Foundation and of the United Service Organization. He truly is a pillar of the community.Another recipient of McKinnon's vision and generosity is his alma mater, PSC. He developed and built the PSC childcare center and served as a member of the Pensacola State College District Board of Trustees.Continuing his legacy through family, McKinnon and his wife of 56 years, Maureen, have raised three children, Denise, Denis Jr., and Darin, and have seven grandchildren.For a lifetime, McKinnon has demonstrated the drive, dedication and courage integral to the success of our college and our community. His is the spirit that exemplifies the greatness to which we all aspire.