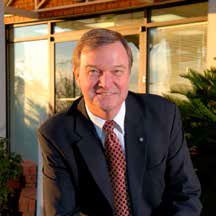 Alumni and friends of Pensacola State College and Pensacola Junior College, I am very excited to report that your Alumni Association is alive and well. Jerry Maygarden, our past president, did a great job of leading the board through the start-up phase.
We are moving forward to provide more value to our alums. With you in mind, we are always seeking valuable benefits and hosts for networking events to connect our members. Recently, we added a Travel Club with two trips planned for 2017, member discounts at area businesses, a Pensacola State College Alumni Pen Air Credit Card and more.
We hope to see you and your guests at our networking events held at popular locations throughout the year. These provide PSC/PJC alumni and friends an opportunity to get to know one another and build their networks. Look for additional new programs later this year.
We invite you to join us. A Lifetime Charter Membership is only $250. And like your education here, it lasts a lifetime. Other membership levels are available.
Join us by visiting our website at https://alumni.pensacolastate.edu/ or complete the membership form enclosed in this newsletter. If you have any questions, contact us online or call the PSC Alumni Affairs office at 850-484-1752. c