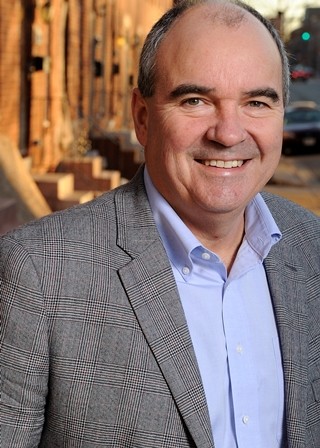 David W. Andrews, dean of the Johns Hopkins School of Education since 2010, will be the next president of National University, the second-largest private nonprofit university in California, the school announced today.
National University, a leader in serving adult learners and working professionals, is based in San Diego but has campuses and locations throughout California and in Nevada. It prepares more credentialed teachers than any other California school.
Andrews will join National University on April 1.
"Dr. Andrews is a highly respected leader and visionary who is passionate about transforming higher education through innovation, collaboration, and providing an exceptional student experience," said Michael R. Cunningham, who has served as chancellor of the National University System and president of National University since 2013. "We are excited to have him join National University as we enter a new era of growth and become a truly national university."
Added Andrews: "I am honored to assume the leadership of National University during this exciting and transformative time within the higher education sector. I look forward to creating strong partnerships at the university and with community groups and organizations that share our dedication to providing adult learners with access to an affordable, high-quality education that has the power to transform individual lives and our regional economies."
Also see: National University hires new president (The San Diego Union-Tribune)
Under Andrews' leadership over the past five years, JHU's School of Education has:
Added two major research centers
Recruited several highly respected and prominent new faculty members
Launched its first PhD program
Created a new online part-time EdD program
Expanded its long-standing Teach for America partnership with an innovative new online master's degree curriculum
Helped to establish and operate the Henderson-Hopkins School and Weinberg Early Childhood Center
For the past two years, the School of Education has been ranked as the No. 1 school of education in the country byU.S. News & World Report.
"The entire Johns Hopkins community is sincerely grateful to David for his visionary leadership," JHU President Ronald J. Daniels and Provost Robert C. Lieberman wrote in a message to faculty, staff, and students today.
"We know that you join us is congratulating him on this well-deserved recognition of his talent, commitment, and accomplishments."
Andrews will assume presidential duties from Cunningham, who will focus on his role as chancellor of the National University System. National University, which was founded in 1971, serves 30,000 students annually and has more than 150,000 alumni.
Information about interim leadership of School of Education and a search for a new dean will be announced in a few weeks, Daniels and Lieberman said.