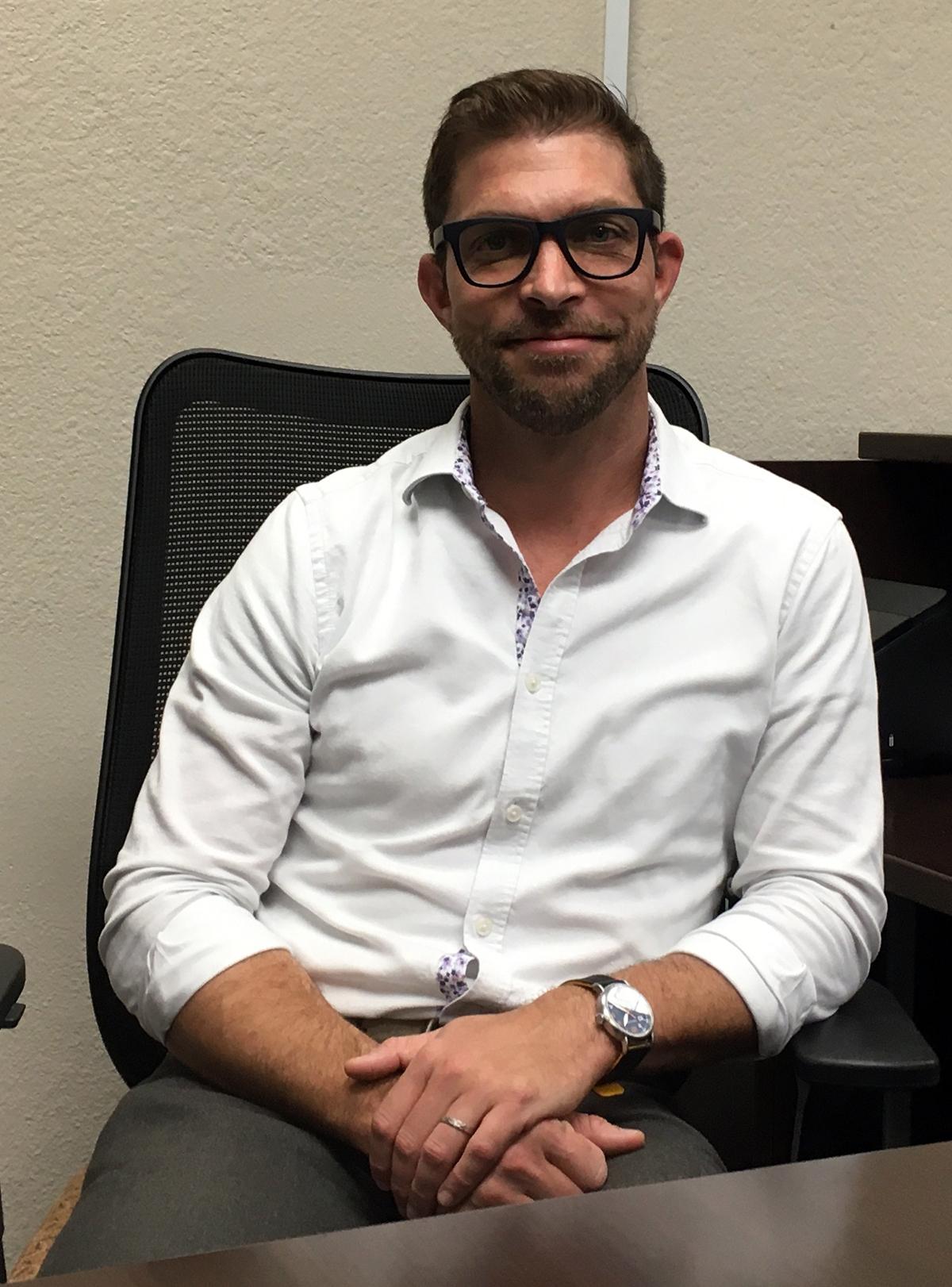 Sorry, it just kind of threw us off. We weren't expecting a U.S. Naval presence in Romania. But Aaron Ryan was there. In fact, the former Navy corpsman and petty officer first class served in a lot of far-flung places across the globe, from Micronesia to Thailand to battle-scarred Iraq.
Ryan, a Pensacola State College alumnus, is now a PSC Human Resources Department representative. In fact, he's the face you see at the reception area when you walk into HR.
We have to ask. What was the U.S. Navy doing in Romania?
"It was to build a missile defense system," Ryan said of the Aegis Ashore Missile Defense System in Deveselu, Romania, which is home to Naval Support Facility Deveselu. "I was there to establish the first medical department and offer treatment to the people stationed there."
Pensacola was one of his last duty stations.
"I liked it so much I decided to stay here," Ryan said. "It's a really nice environment."
Ryan served in the Navy from 2004 to 2018. But even before he left the Navy, he had started taking classes at PSC, enrolling in the Business and Management Program, with an emphasis on Human Resources.
He earned a Bachelor of Applied Science degree – Human Resources, from PSC in 2018. While a student, he was in the work study program and worked in various offices, including Career Technical Education. He became a Kelly Services employee in October 2020. In July 2021 he was officially hired by the College as a HR representative.
"He has the right foundation to grow into an HR professional," said Tammy Henderson, PSC Human Resources director. "He earned a bachelor's degree here and the College and has worked in three different departments which will give him a good perspective on PSC."
Another plus for Ryan.
"He's a veteran," Henderson said.
Ryan is married, meeting his wife, Ai, in Japan when he was stationed there.
His hobbies include gardening – mostly herbs and a few vegetables – and cooking.
"We were kind of locked down for a whole year so there was an explosion of cooking skills," he said. "I make a killer Cuban sandwich."
— Troy Moon