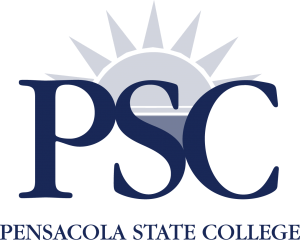 Job #: 2347
Title: DIRECTOR, INSTITUTIONAL RESEARCH
Type: Professional/Managerial
Campus: Pensacola
Department: President's Office
Minimum Qualifications: Graduation from an accredited institution with a master's degree in statistics or a related area and significant coursework in data analysis; high level of proficiency with Microsoft Office, specifically Word and Excel; and proficiency in the use of statistical software such as Statistical Analysis Software (SAS) or Statistical Product and Service Solutions (SPSS). Successful results of a criminal background check are required.
PREFERRED QUALIFICATIONS: Prefer experience in research and data analysis including the creation of reports using institutional data related to academics such as enrollment trends, retention rates, progression rates, and completion rates.
SUPPLEMENTAL MATERIALS: Applicants are required to submit a cover letter, resumé, and unofficial transcripts to supplement the online application. If veteran's preference is claimed, a copy of the DD 214 must be submitted. The supplemental materials (cover letter, resume, transcripts, etc.) must be uploaded and assigned to the online application. If you have any questions about this process contact Tanesha McCreary via email at tmccreary@pensacolastate.edu.
FRINGE BENEFITS: The value of the benefits package provided by the College is nearly 38% of the base salary and includes major medical insurance, life insurance and Florida retirement contributions. Supplemental life, dental, vision, and disability insurance are available at group rates. Other benefits offered include participation in the wellness program, tuition waivers, educational opportunities, and paid sick and annual leave.
Duties: The Director, Institutional Research is a full-time administrative position. The Director, Institutional Research will be responsible for the analysis, interpretation, presentation, and dissemination of institutional data. Additionally, the Director will create and maintain reports on departmental and institutional level performance measures formatted for internal and external review; collaborate with appropriate administrators to support planning, scheduling, and monitoring of key indicators such as enrollment trends, student success rates, retention rates, completion rates, and transfer rates; design and conduct analytical, research, and evaluation studies including preparing interpretive analysis and clearly and concisely presenting findings in narrative and graphic form; create and maintain dashboards and other reports reflecting current and historical institutional data; oversee the institutional data and analytics infrastructure; and design a data assurance and validation process including systematic review and necessary revisions. This position reports to the President.
Salary: $60,000.00 – $80,000.00 (Depending on the qualifications, the salary is negotiable. However, the college does not generally hire at the top of the range.)
Application Deadline: APPLICATION DEADLINE: Open until Filled – Review of applications will begin December 14, 2015. To receive full consideration, the online application and supplemental application materials must be received by December 13, 2015.
Non-Discrimination Policy Statement: Pensacola State College does not discriminate against any person on the basis of race, ethnicity, national origin, color, gender/sex, age, religion, marital status, disability, sexual orientation or genetic information in its educational programs, activities or employment. For inquiries regarding nondiscrimination policies, contact the Associate Vice President of Institutional Diversity at (850) 484-1759, Pensacola State College, 1000 College Blvd., Pensacola, Florida 32504.
The Human Resources Office is currently accepting online applications for a number of full-time position vacancies (executive, faculty, professional/managerial, and career service). The applicant job description for the full-time position vacancy recently posted is attached.
| | | | |
| --- | --- | --- | --- |
| Job Number | Position Title | Department | Classification |
| 2347 | Director, Institutional Research | President's Office | Professional/Managerial |
Click on the link below to view the complete list of current full-time position vacancies: http://pensacolastate.edu/employment/fulltimejobs.asp.
If you have questions or need assistance, contact Tanesha McCreary (tmccreary@pensacolastate.edu) or Monica Williams (mlwilliams@pensacolastate.edu).