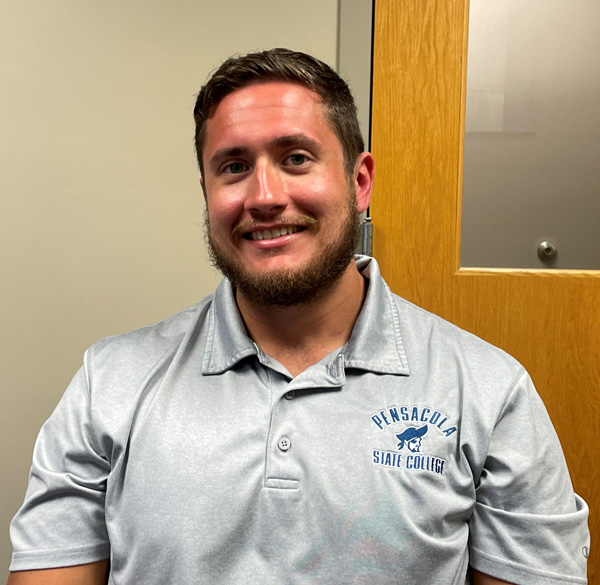 When Zack Potts was a Pensacola State College student, he didn't really know that much about all the financial aid opportunities available to students.
Now it's his job to let PSC students and prospective students know about the many ways to receive financial assistance to attend the College.
Potts became a PSC financial aid specialist in March, just weeks before his May graduation where he earned a Dr. Marjan Mazza Bachelor of Applied Science degree in Business and Management. He previously earned an Associate of Arts degree from the College in 2018.